Information
Monthly Billing
We've switched to monthly billing.  Some benefits to you:
Your bills should be smaller, because they will be based on your consumption over a shorter period of time.

Paperless billing options such as e-billing, pre-authorized billing, and equal billing are available and encouraged. Visit www.gsuinc.ca/myaccount to sign up.

The consumption data on your invoice will be more recent. Don't forget– you can always access past and present consumption through the "myAccount" customer portal.

Electricity is measured by smart meters, so you will only be billed for what you have used.

Water/Wastewater billed on behalf of the City of Greater Sudbury will alternate between meter readings and estimated readings
Now is a great time to go paperless!
We are very excited to announce that through our Waste Less-Do More paperless billing campaign, our customers have had a $50,000 impact on NEO Kids Foundation!! Thank you City of Greater Sudbury for going paperless and supporting our community!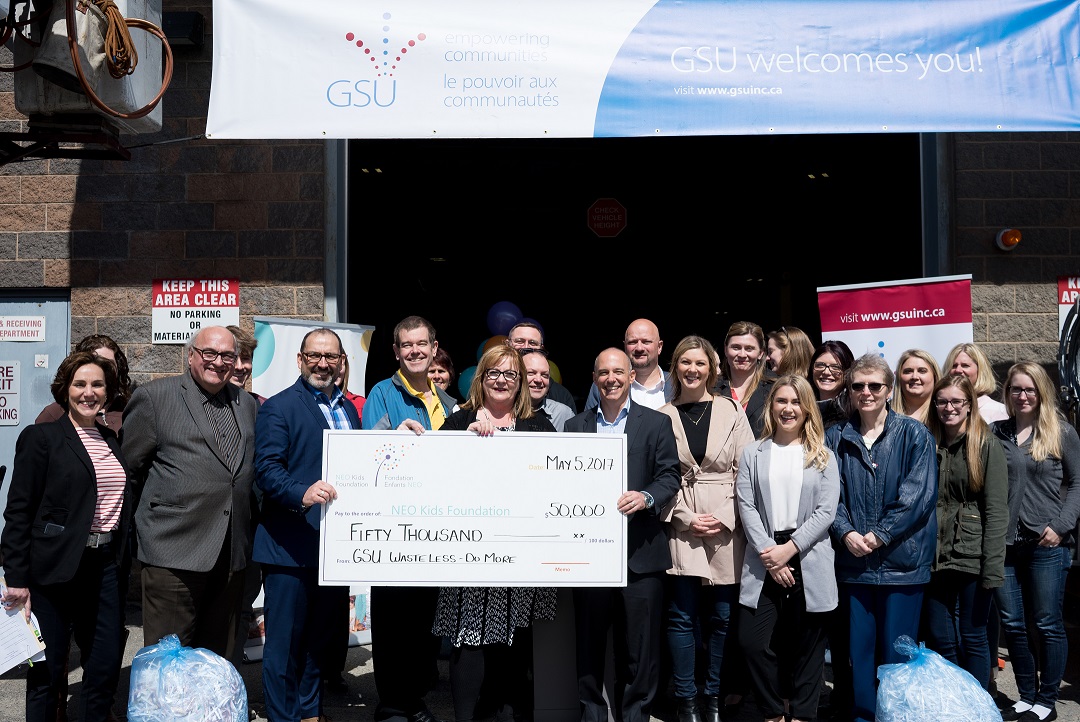 While our NEO Kids Foundation campaign has ended, you can still do something to have a positive impact. Going paperless will help our environment by reducing the amount of paper going to your home. You can still Waste Less-Do More™!
To view a list of all the lucky winners who had their name drawn for a $200 on-bill credit:
List of Weekly Winners (Contest Closed, April 30, 2017)